Steve and Tom the WHITE HAIRS of the Stephen Wentworth Band have been busy in isolation recording a new song. 
Special Thanks to Andre Marques engineer, lead guitar, and dobro and Eric Belrose on drums.
---
Check out our latest album Half Past Late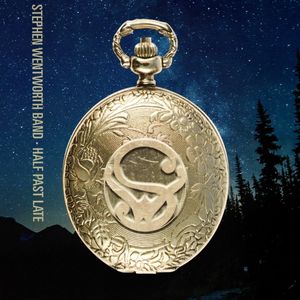 ---
What did our album Good and Bad accomplish last year?
1. Positive review from Seven Day Mag
2. Radio play  WIZN The Buzz (Charlie Frazier)
                     WDEV (Artie Lavigne)
                     Frank Radio (Dave Lawrence)
                     WOOL (Charlestown NH)
                     Royalton Community Radio (Tim Murphy)
3. UK - Reviewed by Two Side Moon Promotions (Nicki Baldrain)
    UK - Published in Fireworks Magazine.
           (The music is out there featured our song "Cold At Night. Issue 74) 
    Reviewed by Domenico Conti of KRPR Power XR Radio Rome -
           rated high radio playability song "Cold At Night"
---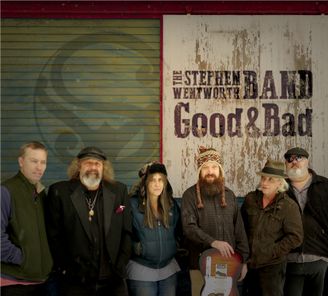 The Stephen Wentworth Band's new full-length album "Good and Bad" is here! It's been a busy year for the band and for Pepperbox Studio in Chelsea, Vermont, where months of live recording, overdubbing & mixing is finally over. In the recording studio Steve and band (JD Doyle, Jimmy Goodwin, Tom Vinelli and Chad Preston) along with producer Kristina Stykos, have crafted an original rock album about every day lives &  hard-working hearts, with a palpable appreciation for the beauty of their Vermont surroundings.
It's been a team effort and the end result of a year of hard playing, rehearsing and performing, with tech support and feedback from long-time friend & live sound engineer Seth Stoddard. Coming out of the Vermont woodwork, these guys braved the elements to get together each week to rehearse, often after a tough day at "the office': as likely under a propane tank in a dank cellar, as on a noisy factory floor or atop a ski lift.
Buy the CD or download the album now HERE
2015 will be a year of touring their new material, while gearing up to record album #2. Steve's songwriting is unstoppable! Stay posted for more news in the new year ...